HVR MAG for the latest Magnetic Quick Mold Change System at CHINAPLAS 2017
16-19TH,May , HVR MAG take the new research and develop products for Magnetic Quick Mold Change System attend to China Plastics And Rubber Industries Show (CHINAPLAS 2017) in Guangzhou, China. We have achieve great success for QMCs at the exhibition.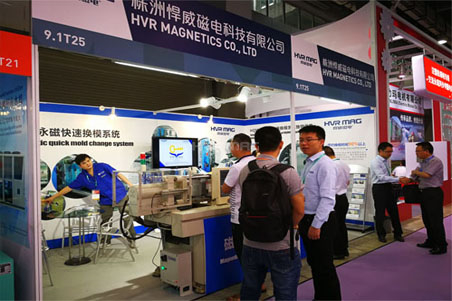 Accompanying the growth of China's plastics and rubber industries for over 30 years, CHINAPLAS has become one of the most highly respected and business platform for these industries and it is also widely recognized by the industry as the 2nd most influential exhibition in the world.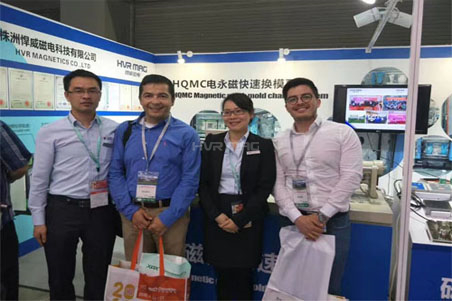 There are many suppliers and distributors from domestic and overseas are visit of HVR new type of Magnetic Quick Mold Change System , all of them show great interested and looking forward to introduce this new products to their's local market.
HVR MAG Magnetic Quick Mold Change System with unique technique advantage:
1. 100% safety: using two kinds of permanent magnets as magnet source. Magnetic clamping force up to 160N/CM2 and keep on even power failure.
2. 95% energy saving: Electric power is only used for magnetizing and demagnetizing operation with 3 second .
3. 90% quick: A single operator can operate the mold, no need to loosen and tighten bolts one by one.