Hangzhou-Hangyang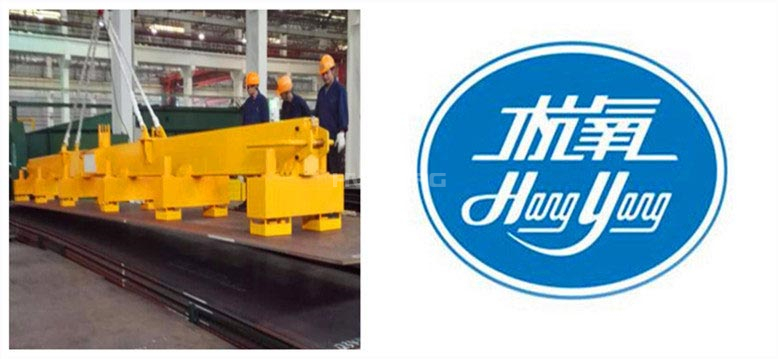 Hangzhou Hangyang Material Co. Ltd. is the subsidiary company of HANGZHOU HANGYANG CO., LTD and it is responsible for material distribution. The company used to lift the steel plates with vacuum chucks, easily to resulting in accidents due to the uneven suction.
HVR MAG specially designed a set of electro permanent magnet that is combined by ten 720P50 lifters in the middle and four 1000P50 lifters in the two sides. The heavy lifter is group controlled by controller and it is equipped with weighing sensor and single magnet state indicator.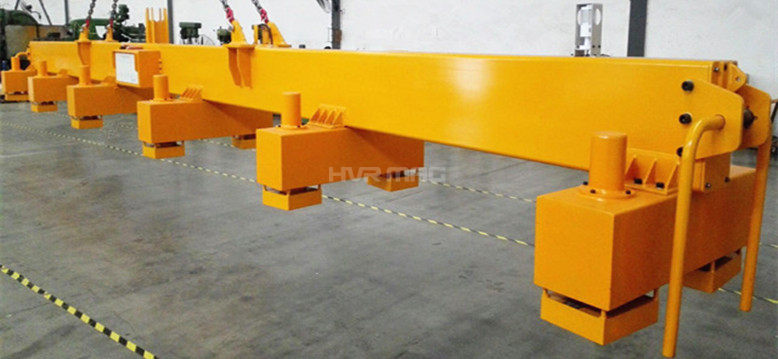 The advantages of HVR MAG electro permanent lifting magnet are as following:
1. Free from power supply: It does not need electric power during working, which enables it in the working state even power is off.
2. High level of security: No need of electricity to keep it working, so in the condition of power off, the magnetic force still exists.
3. Lower human costs: Only 1-2 persons are enough to operate and the working efficiency is higher.
4. Maintenance free: No long current pass through during working time, which prolongs the service life of inside coil.
5. Adaptive to working condition:
The penetration depth of magnetic field can be adjusted according to different specification of steel plates and the lifter dead load is light, which ensure only one plate is lifted in one cycle.